[@]

Eating Outdoors in Manchester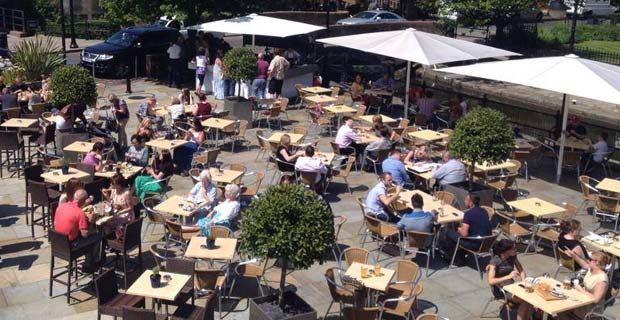 Manchester may have a reputation for rain, but the so-called 'rainy city' actually receives less annual rainfall than Sydney – and is lower than the UK average.
That said, we all know there are lies, damn lies and then there's statistics. Ask anyone around here and they'll tell you that you should make the most of a sunny day.
So, if the sun's shining and you're looking for somewhere to eat on your visit to Manchester, we recommend that you take advantage, get those shorts on and go al fresco. Here's a selection of places you may choose to do it.