[@]

Dukes 92 at Castlefield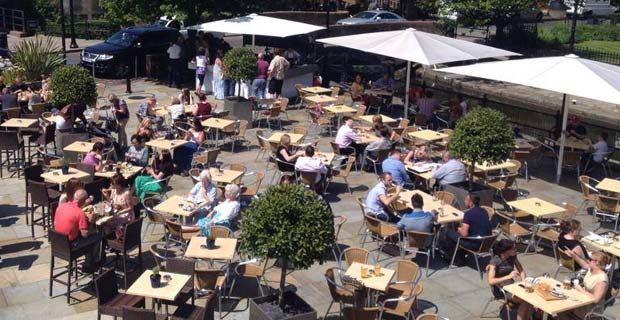 Dukes 92's decor combines the old and the new, pulling off a contemporary look whilst flirting with antique flair. Offering various nooks and crannies to hide away in, Dukes is also famous for its canal side patio.
A favourite with groups of girls chatting over a bottle (or three) of wine, come here to enjoy the gentle lull of the canal boats nearby on quiet days and the bustle of the outside barbeque when the sun comes out.
Dukes remains a popular venue throughout the year due to its eclectic collection of grub, from huge sharing pizzas to its legendary cheeses and pates. And with the average price for a main around £10, it has something to satisfy even the fussiest of eaters.
With all this under one roof – and one Mancunian sky – it is well worth a visit. In glorious weather, it would be criminal not to.
Address:
Dukes 92
33 Collier Street
Castlefield
Manchester M3 4NA
Opening Information:
Food served daily 12 noon to 10pm