[@]

Events and Things to Do

Manchester is a city known for partying abilities and having fun. With such an array of options from theatre, live music to art installations you are not short of things to do when visiting the city.

Fancy spending some time out in the evening? Then read our recommendations for finding cinemas, comedy nights, nightclubs or something more substantial like Manchester's festivals.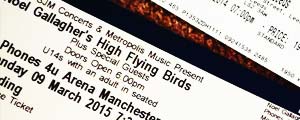 Box Office - TicketsIf you want to get tickets for the theatre, live events or music remember to check our ticket listings. We work will all the major ticket companies to make sure you know what is happening.