[@]

Sinclair's Oyster Bar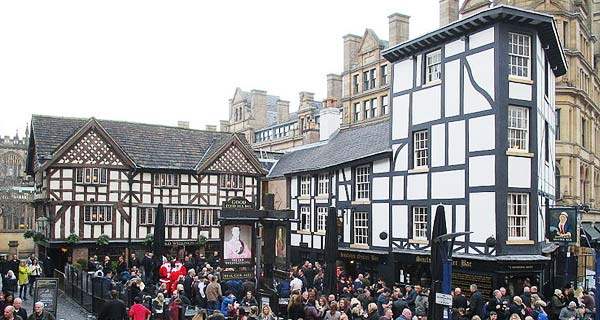 Rept0n1x
With a range of beers at extremely reasonable prices and a fantastic location on Exchange Square, Sinclair's Oyster Bar is a popular place.
When you throw in the fact Sinclair's was moved, brick-by-brick, 300 metres when the 1996 IRA bombing spurned new city centre development, it's easy to see why the pub remains a veritable Manchester institution.
You won't find a menu online, (or even a website at all – how quaint) and its basic outdoor bench seating when you do get there, but with six oysters for £12 the cheap prices are enough to ensure Sinclair's is heaving on a sunny day.
For those daunted by slimy sea treats like oysters, they do a range of bar snacks and meals ranging from £3-£10 in price.
Address:
Sinclair's Oyster Bar
2 Cathedral Gates
Deansgate
Manchester M3 1SW
Opening Information:
Daily from 11am