[@]

Chinatown is much more than retailers and restaurants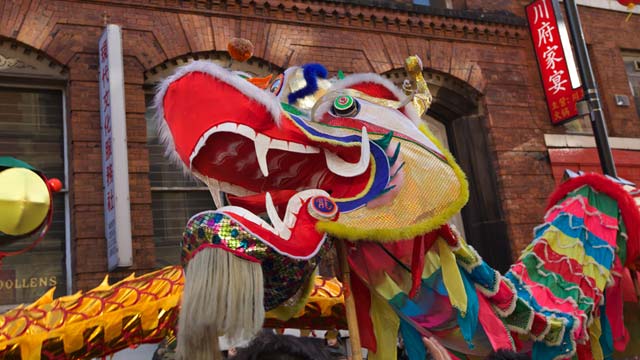 Pete Birkinshaw
A stone's throw from Piccadilly Gardens
Whether you're hungry, curious, or just after a good ol' fashioned sing-along, you'll want to get down to Chinatown.
History and evolution
Chinatown traces its roots from launderettes that opened at the beginning of the twentieth-century on Mosley Street. Little did these businesses know at the time that they'd be paving the way for a thriving oriental community.
Mid-century migration saw an influx of Chinese immigrants who settled in the area and turned the nearby Faulkner Street into an epicentre of trade. The first restaurant opened its doors in 1948 and the area has been prospering ever since.
Present day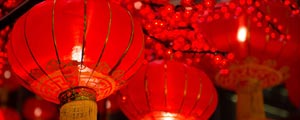 China Town's Marketing WebsiteIt would be a shame not to stop by Chinatown while in Manchester, if only for a bite to eat. But be warned, you're best going in with a hefty appetite. Many of the restaurants offer an 'all you can eat' option while others pride themselves on serving a selection of courses.

If far east delicacies are not your thing then fear not because there'll surely be something for you. Supermarkets and gift shops are plentiful, as are karaoke bars and casinos.
The area booms throughout the year but is particularly visited between January and February depending on when Chinese New Year is celebrated. In anticipation of the event the streets of Manchester become lined with red lanterns before a raucous dragon parade is held.
Ho's Bakery

located in the city Centre Ho's is welcoming and produces excellent pasteries and cakes

Price:
Visit Website: Click here
Address: 46 Faulkner Street, Manchester M1 4FH
Google Map: Click here


Red Chilli

Red Chilli is a restaurant with a mission – to enchance your experience in Chinese food and they specialise in the finest Beijing and Sichuan dishes

Price:
Visit Website: Click here
Address: 70-72 Portland Street, Manchester M1 4GU
Google Map: Click here


Try Thai

located in Manchester's vibrant and colourful Chinatown, Try Thai has a long-standing reputation for creating dishes that will tantalise your taste buds

Price:
Visit Website: Click here
Address: Upper Ground Floor, 52-54 Faulkner Street, Manchester M1 4FH
Google Map: Click here