[@]

Manchester is Music

From Oasis to Joy Division, The Smiths to The Stone Roses, the list of bands the city has spawned is endless and their impact on the world is immeasurable.

So if you've come to Manchester for its music scene, it's impossible to be disappointed For some a sell-out show at a 20,000 seater arena is the best way to watch live music.

Yet while The Stone Roses may be able to sell out Heaton Park for three nights on the trot, and Oasis may be able to take over Manchester Arena or the Etihad Stadium, it wasn't in packed arenas that these bands made their name.

It was intimate, sweaty clubs, pubs and venues across Manchester, crammed with people and character. Here's a few that any music fan would be mad to miss if they're spending some time in one of the world's great cities of music.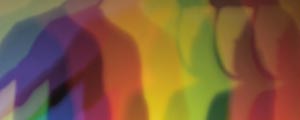 Manchester Music festivalsManchester has a thriving music festival scene incorpating everything from classical to the indie 'In The City' music industry event in September. For more information read our Festivals article.