[@]

Manchester's Festivals

Never underestimate a city that has produced the likes of The Smiths and Oasis. In fact, expect that city to be leading the way when it comes to live music. And where is the best place to throw yourself into the thick of it? Only at one of Manchester's very own music festivals.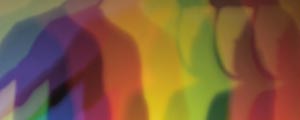 Visit the MIF websiteThe Manchester International Festival is one of the world's most influential music gatherings; often hosting major stars such as Kraftwerk or Bjork. This biannual event sees the city turned into a huge stage with perfomances including theatre, dance and music.

Held during the month of July, it attracts visitors and locals into the city and there will be something for you to enjoy and engage with.
For many years the one event that was lacking from the Mancunian calendar was an outside music festival to rival the likes of Glastonbury and V Festival. But that all changed in 2010 when Parklife touched down at Platt Fields Park in Fallowfield for a weekend of banging beats and dirty dancing.
Since then the festival has grown in numerous ways, with its popularity now at an all-time high. Originally designed for students and locals, more and more people are now travelling to the city to get a taste of the two-day event held annually in June.
Which is just one of the reasons why the festival has now moved to Heaton Park - so it can accommodate the tens of thousands who want to be part of the action. Each year the line-up manages to bring in a list of acclaimed artists, with past bills including Dizzee Racal and Disclosure.
Beware though, if you're lucky enough to nab yourself a ticket then you'll need a pair of wellies at the get-go. They're by far the smartest choice of footwear if the weather turns.
Sounds of the City takes place at the Castlefield Bowl, this event has managed to bring in a number of esteemed bands, such as The Pixies and Manchester's very own James.
Read about Manchester's Classical Music SceneManchester has a long established link with classical music and it's very own Royal Northern College of Music (RNCM) is a world class education centre.

The Bridgewater Hall and Manchester Cathedral are very popular performance venues both within easy reach of the city centre.