[@]

Student and University District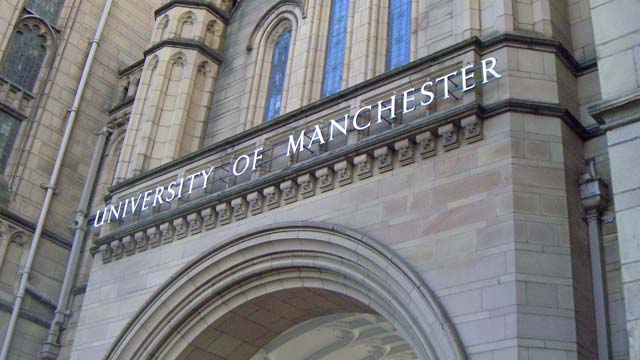 Manchester University
Manchester University, Manchester Metropolitian University and the RNCM
Manchester is a world class centre for further education with its universities and higher education institutions focusing on a diverse range of disciplines. Here you can study everything from English literature to physics and even musical training delivered by the renowned Royal Northern College of Music.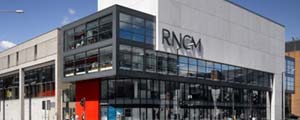 Visit 'The RNCM' websiteThe city centre University district is housed in and around Oxford Road. Here you will find the Campuses of the University of Manchester, the Manchester Metropolitan University and the RNCM and the city plays host to over 85,000, 18+ year old, students each year.
In fact Manchester has over 14 higher education institutes including the popular University of Salford, just outside of the main city centre.
Given all this activity the huge body of students also find time to enjoy the city with many of its attractions, clubs and bars creating special nights, events and discounts to provide entertainment
For example 'The Academy' is a music venue, run by the Students Union, where major international stars such as Kylie, Grace Jones and Prince have performed on its stages.
World Class Education
But it's not all about partying; this is best reflected by the world class research that Manchester's universities deliver and how they co-operative with other worldwide institutions and the private sector.
For example since 1908, the University of Manchester has had 25 Noble Prize laureates among its staff. And In 2010, Konstantin Novoselov and Andre Geim shared the Noble Prize for Physics for their research into the properties of Graphene.
With such successes Manchester continues to draw interest from across the world and its universities are changing to reflect the worldwide need for higher education. The University of Manchester alone has just completed a 10 year investment plan of £350million to develop new facilities, teaching programmes and environments.
Many of the graduates of the Manchester's universities are snapped up by worldwide research and development companies. Engineering graduates can often be found working in the UK's world leading North-West aeronautics industry.
So the future is bright for graduates from what is now being referred to, by public and private sector business, as the 'Northern Powerhouse' which is now benefiting from substantial investment from the both the European Union and the UK Government.