[@]

Manchester Sports City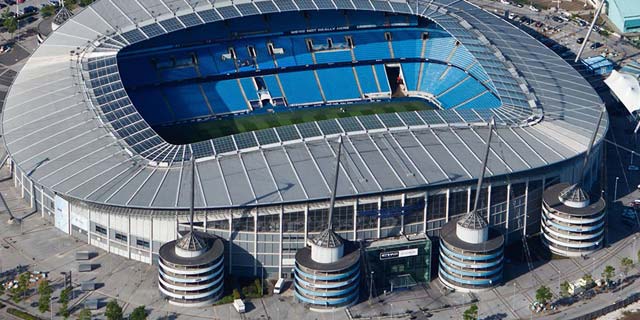 Manchester's Sportcity was built to host the 2002 Commonwealth Games and it located less than a mile from the city centre. Today it the home of Manchester City Football Club at the Etihad Stadium and several arenas built to accommodate sports such as cycling and squash.
The Manchester Velodrome is the base for British Cycling, the National Indoor BMX Arena was opened in 2011 and the Athletics arena is the regional hub.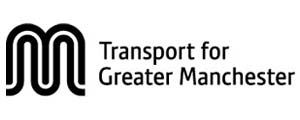 Bus Route 216The centre can be reach, from Piccadilly, on the No.216 bus or take the Tram to Etihad Campus on the line heading to Droylsden. Both these services run regularly and the journey is about 10 mins.
The Etihad Stadium
Home to Manchester City Football Club its twelve 70 metre high masts are a landmark on the Manchester skyline. The stadium has capacity for 60,000 spectators and is now world famous.
The National Cycling Centre
The Centre is a multipurpose cycling venue including the Manchester Velodrome, National Indoor BMX Arena, and mountain bike trials.
Manchester Velodrome
The Manchester Velodrome was built for Manchester Olympic bids in the 1990s and used for the 2002 Commonwealth Games. It was the location for Chris Boardman's 1996 and 2000 hour records and the 4000 metre team pursuit record set by the Great Britain men's team at the 2008 World Championships.
National Indoor BMX Centre
British Cycling and Manchester City Council, in partnership with New East Manchester worked together to deliver the 110,000-square-foot (10,000 m2). Located next to the Velodrome it has capacity for 2,000 spectators and is the headquarters of the British Cycling Federation.
Manchester Regional Arena
The Manchester Regional Arena is a multipurpose stadium at SportCity primarily used for athletics and association football. It was developed as the warm-up track for the 2002 Commonwealth Games held in the adjacent City of Manchester Stadium.
The National Squash Centre
The National Squash Centre is another part of the Sportcity complex which was constructed for the 2002 Commonwealth Games. The show court is moveable: it floats on air like a hovercraft and can be positioned in the athletics hall for major tournaments. All of the six the courts can be converted into singles or doubles courts at the touch of a button.