[@]

Manchester's Arndale Centre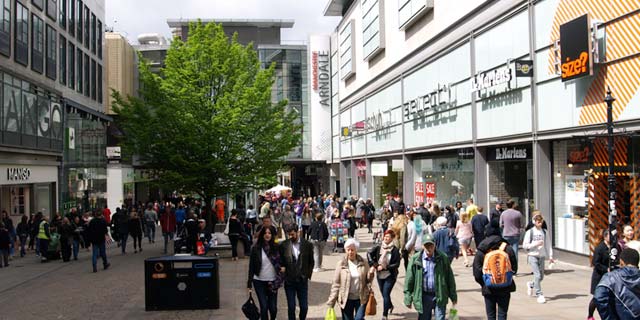 The Arndale Centre opened in 1975 and has since come to attract a whopping 41 million visitors each year. You'll only need to spend five minutes in there to understand exactly why it's so popular. Spread over three floors, the mall boasts more than 210 outlets with a hefty amount of choice. To put it simply, it's hard not to find exactly what you're looking for between its walls.
For a more relaxed experience it's probably best to hold your shopping spree on a weekday or outside of the school holidays. With that in mind though, the mall is extremely family friendly and well equipped to meet the needs of different ages so don't be deterred if you're not a solitary shopper.
There's also a food court meaning that if you're the type of person who works up an appetite while hitting the shops you can grab some takeaway style food and rest your feet before getting stuck right back in. For this reason alone you might find yourself not venturing far from the Arndale Centre during your Manchester visit.
Arndale Centre
The Arndale Shopping Centre
Market Street
Manchester
M4 3AJ