[@]

Stockport Museum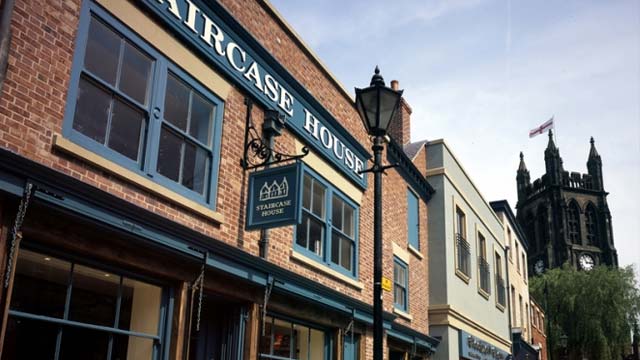 Time-travel from Palaeolithic to present day Stockport to experience the town's entire history under one roof.
Explore the fantastic finds from Mellor Iron Age hilltop settlement, life in medieval times, the thriving textile industry of the Victorian era as well as the impact of World War I.
Kids young or old love our family gallery, designed to help imaginations run wild!
The Strawberry Studios: I Am In Love. exhibition celebrates Strawberry Studios and explores Stockport's musical heritage through film, conversation, collections, graphics and above all else, the music.
Numerous iconic bands recorded their music within its walls. Joy Division, The Smiths, The Stone Roses, James and The Happy Mondays all recorded at Strawberry.
The studios may have stopped recording in 1993, but nothing can stop the music living on.
Fifty years later, the sounds still speak for themselves ensuring that Strawberry remains forever preserved in music history. The exhibition runs until 29th January 2018.
Opening times:
Tuesday to Saturday: 10am - 5pm
Sunday: 11am - 5pm
Bank Holidays: 11am - 5pm
Stockport Museum
Market Place
Stockport
SK1 1ES