[@]

Independent Shopping in Manchester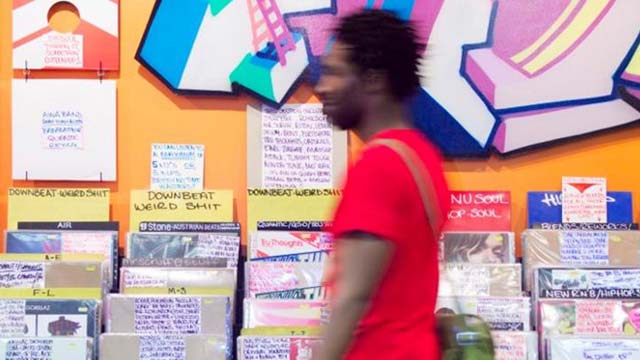 Our Guide to Manchester's Independent Shops - Eclectic, Diverse and Fun
Who doesn't like a bit of retail therapy from time to time? From department stores to huge shopping centres, it's safe to say that every high street brand worth its salt is represented here.
But for many people, what really makes Manchester stand out from other cities is the abundance of independent shops.
There's something very appealing about independent shops. For a start the owner is generally much more involved in the day to day running of the place, and the staff will often feel more invested too, leading to a much more personal feel.
They can feel more carefully curated, and have a more specialist feel than your average high street shop, often focussing on one particular retail area.
Overall, they're the best place to head to if you're looking for something a little different.
With a few honourable exceptions, most independent shops aren't based directly in the city centre (high rents and the desire for a more bohemian feel to a neighbourhood put paid to this).
But the good news is that you tend to find them clustered together, so you'll never have too far to walk.
Head to the suburbs and Chorlton's Beech Road or Didsbury's Burton Road for some fascinating independent shops. These two streets are always good for a poke around and you'll always leave with something unexpected.
If you're in the city centre then head immediately to the Northern Quarter, where you'll find one of the UK's highest concentrations of independent shops.
Handily the NQ has many independent bars and cafes, meaning that you can rest your weary feet from time to time without leaving your independent bubble.
We've divided this guide of independent shopping needs into themed sections (but we couldn't include everything).
However, there are a couple of institutions which stand alone, the like of which are both pretty much unique to Manchester, and both of which can lay claim to being at the centre of the city's independent shopping scene.
First: Afflecks, 52 Church St
If this place isn't listed yet, then it should be, for services to all Northern teenagers and vintage-loving adults everywhere.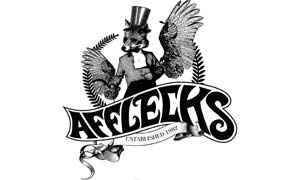 Afflecks Northern QuaterAfflecks houses over 70 independent shops, with wares ranging from new and vintage clothes to fancy dress, beads, skateboards, a tattooist... You name it, and if it's 'not on the high street' then it's probably in here.
Then there's Manchester Craft and Design Centre
Housed in a former Victorian fish and poultry market, with its glass-topped atrium constantly flooding it with light, this stunning building is now home to more than 30 designers and makers, selling the likes of art, jewellery and other accessories and greeting cards.
The beauty of this place is that each studio doubles as their workshop and a retail outlet. Here you can often meet the makers themselves, see them in action and browse their goods. The MCDC is hands down one of the best places in Manchester to discover perfect gifts.
Also ideal for gift shopping is the Royal Exchange Theatre Shop, St Anne's Sq, that specialises in handmade pieces and original craft by British makers.
Another top independent pick when searching for gifts is Oklahoma, 74 High Street, just a couple of minutes' walk away from the Manchester Craft and Design Centre.
Oklahoma specialises in bright, colourful and often kitsch homewares and ornaments, quirky gifts and unusual jewellery.
This is THE place for stocking fillers or smaller gifts: think Mexicana, badges, tin retro robots and small popping plastic aliens and you'll get the idea.
The Real Camera Co, 7 Dale Street, is a haven of used classic and retro photography. Its shelves are lined with roll-film cameras and accessories.
Moving onto clothing, and let's start with the chaps. Oi Polloi, 63 Thomas St, opened in 2002, and sells contemporary classics with higher end labels. It is literally impossible to leave this shop without becoming a style icon.
The best thing about Oi Polloi is that while its focus is on quality garments, the vibe is a long, long way from the likes of Chelsea. This place is quintessentially Mancunian, and all the better for it.
Meanwhile Rockers England, 89 Oldham Street, caters for the 'Rock 'n' Roll' and rockabilly enthusiast among us (skulls, leather and attitude).
Thunder Egg, in Afflecks, specialises in women's vintage-inspired clothing: it's shreds are bright, colourful and quirky.
Barton Arcade, on Deansgate, and accessible from St Anne's Square, is a vast iron and glass building, a masterpiece of Victorian grandeur.
With its jaunty tiled floors, iron railings and wide balconies, this is where you'll find men's shoe emporium Jeffery West.
The owners are based in Northampton with its rich shoe manufacturing history, and they've made a great success of combining that history and craftsmanship with their own twist or slant on traditional footwear.
The shop's interior has a kind of macabre Alice in Wonderland feel to it; set foot inside and you can't quite work out if you've stepped back in time or fallen down a rabbit hole into another dimension.
Barton Arcade is where you'll find Barber Barber, a traditional barbers shop 'for scoundrels and gentlemen'.
Out of town, head to Chorlton's Beech Road for McQueen Independent, established in 1994, with its sister branch in Didsbury, is warmly regarded as a fashion necessity for the over thirties, working in media, with its focus on British and Scandinavian labels.
Didsbury's Steranko similarly caters for the discerning suburb dweller, and they have some cracking sales, both in store and online.
Onto food and drink
the foodie among you is amply catered for in this fine city, not least at the wide range of farmers' markets and permanent markets that have sprung up or upped their game in recent years.
When it comes to independent food and drink shops, you're spoilt for choice. Here are some top picks:
The Arndale Market is full of excellent fruit and vegetable produce stalls and its fish market is well-worth a good sniff too...
Close by is the wine merchants Spirited Wines and Solita on Turner St, both are great for sampling wines, they will sort you out for a very pleasant evening in.
The Northern Quarter similarly offers the Butcher's Quarter for fine meat and deli goods, Beermoth for drinks to wash it down with.
Other foodie hotspots are once again Burton Road with the Taste of Honey delicatessen and The Epicurean craft beer and cider bottle shop.
Pollen is a busy hipster bakery, 2 Sheffield St, it only bakes 5 different breads but you'll need to get there early!
While Chorlton is amply catered for with the Unicorn co-operative: a vegan food shop and deli, there is also the Barbakan delicatessen: a shop whose often-chaotic queuing and ticketing system is worth the wait for the myriad delights on offer once you reach the front of the queue.
Now that you've filled your belly, it's time to expand your mind
Until recently, the city centre was suffering from a dearth of decent independent bookshops, with the exception of Magma, 22 Oldham St, which has long been catering for the design-led book and magazine needs of the city's creative types.
But now there's the magnificent Chapter One, with carefully selected books, armchairs, a running fountain, bookshop and café, all combined in this light and airy space.
Out of town, Urmston Bookshop is a gem of a shop, on a rather unprepossessing strip of Urmston town centre, and Chorlton Bookshop continues to delight.
If, like so many people, you've been drawn to Manchester because of its musical heritage, you won't be disappointed by the wide range of independent record shops.
Piccadilly Records, Oldham Street, is the quintessential independent music shop, opened in 1978, it prides itself on a friendly service.
Dance music specialists Eastern Bloc, Stevenson Square, aren't far behind in terms of longevity, having been trading since 1985.
The compact and highly packed Vinyl Resting Place, 3rd floor Afflecks, is heaving with boxes of secondhand vinyl albums, 7" singles and cds just ripe for hours of flicking through!
Vinyl Exchange, Oldham Street, is the largest seller and buyer of secondhand cds, records and DVDs in the North West, and Chorlton's Kingbee record shop is highly regarded by those in the know.
So, you're now sorted for your gifts, clothes, food drink, books and music.
Let's move onto your design and interior needs
Once again, independent Manchester caters fantastically for you. Fig and Sparrow sells limited edition, affordable homewares, household gifts. Its coffee shop is great to consider your purchases over a drink or snack.
New-ish kid on the block Object in Chorlton also prides itself on craftsmanship, quality and simplicity. The owners demonstrate some seriously good taste in selecting both décor and clothing.
Urbansuite aims to bring the best in contemporary design at sensible prices. If you like your home furnishings to have a mid-century or other vintage vein, don't miss out on a visit to Pear Mill.
This massive vintage emporium, just outside Stockport, has more than 100 traders and is a bit of a hidden gem, meaning that you're likely to come away with some unexpected treasures.
Finally, no house is a home without a plant or two, and the Northern Quarter's Frog Flowers sums up Manchester's independent spirit perfectly.
Part florist, part art studio, contemporary designs are created here on a daily basis. And need some art on your walls? Again, you've come to the right place.
NQ Gallery, in Afflecks, works mainly with Manchester based artists creating contemporary art and its walls are lined with astounding paintings many that see the city with a fresh eye.
As we started with Afflecks Manchester's iconic independent venue let's end this round up with another one: the glory that is Fred Aldous.
Located on a corner of Stevenson Square, and opened in 1886, this enormous emporium continues its mission to 'supply materials to people who make things'.
Nowadays, it stocks more than 25,000 products and despite its burgeoning success it retains 'independent spirit', and provides the tools for many other independent makers to do their thing.
So, there you have it: Manchester's independent retail scene is officially booming, and the shops mentioned here really are just the tip of the iceberg.
The best way to acquaint yourself with which ones are right up your street is to pop in and pay them a visit.
You never know what you might find, but one thing's for sure; it won't be run of the mill.