[@]

Theatre and Show Reviews

Manchester has several excellent performance and theatre spaces. National touring productions are regularly staged at The Lowry, Palace Theatre and the Opera House.

Even with these major spaces there is thriving culture for small and local productions. These can be found in places such as the Contact Theatre, HOME or the very intimate Three Minute Theatre in Afflecks.

Manchester attracts major productions such as Wicked or The Lion King, whereas the smaller theatres are able to dedicate space to independent producers, writers and player-led companies or deliver programmes that have a community feel and vibe.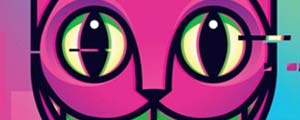 Manchester Festivals & EventsManchester also has a number of annual production-led festivals like the '24/7 Replay' or the 'Greater Manchester Fringe'.

The Festivals often provide an opportunity to see productions that you may have missed and the chance to see new performances and theatre.
Here you will our reviews of shows and events from across Manchester.
Health Under Fire - GM Fringe

It is possible that you may need a doctors-note after you've seen this very funny Noir spoof

Read More...