[@]

Bury Fusilier Museum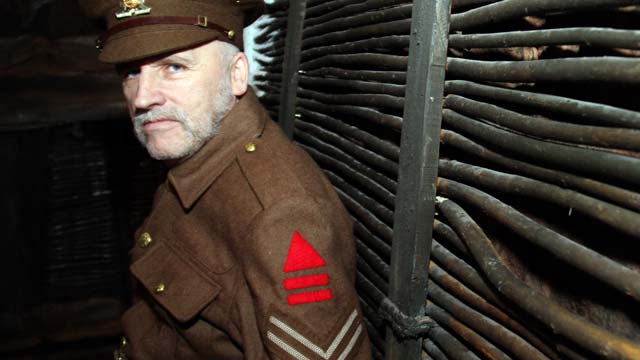 The Bury Fusilier Museum is home to the XX Lancashire Fusiliers and the Royal Regiment of Fusiliers collection, commemorating over 300 years of history and heritage. It is next door to Bury Art Museum and both are less than 5 minutes walk from the Metrolink stop.
It looks at the history of the regiment, how it has changed since its founding in 1688 and the countries where the Fusiliers have served. This extensive collection of militaria features many original pieces including soldiers' uniforms, equipment, historical documents and a close look at the personal social history, deeds and values of the Fusiliers.
The Lancashire Fusiliers have been awarded nineteen Victoria Crosses, eighteen of which were awarded in the First World War, more than any other regiment in that conflict. Today the Museum holds seven VCs as part of its medal collection, including two of the six awarded 'before breakfast' to the 1st Battalion at Gallipoli in 1915.
It latest exhibition commemorates 100 years since the Battle of the Somme. Called 'The Missing of the Somme' it tells the sad, but true stories of the Lancashire Fusiliers who were reported as having no known grave and whose names feature, alongside many others, on the Thiepval memorial, France.
The new 'Rose Window', created by artist Bridget Jones, is a replacement for one removed during WW2. It represents the artistic and cultural history of Bury as well as highlighting connections with Lowry, the cotton industry, building design, and the Fusilier regiments' histories.
Family history is an important part of the museums work. If a member of your family has served in the regiment you can research their military service history. This is supported by a wealth of documents, books and diaries all about the Lancashire Fusiliers, which you can access by making an appointment [check website for details].
The museums events calendar is full of family friendly activities such as being part of the Burt Art Fair and The Big Draw 'Around the World with the Fusiliers' a fun sketching opportunity.
The Fusiliers Regimental Memorial is just outside the museum in the 'Gallipoli Garden'. The garden is named to commemorate those who fell in that campaign and is an important part of Bury's Armistice Day, held annually on 11th November.
The adult ticket is £4.95, there is a family ticket and concessions available. Each of these tickets gives access to the museum for a full 12 months.